San Cristóbal has many great spots for diving and snorkelling - You can:
Snorkel Around Town, from a nearby beach or a taxi-ride away.
Snorkel from Vivencial Fishing & Daily Tour Boats
Dive from some Daily Tour Boats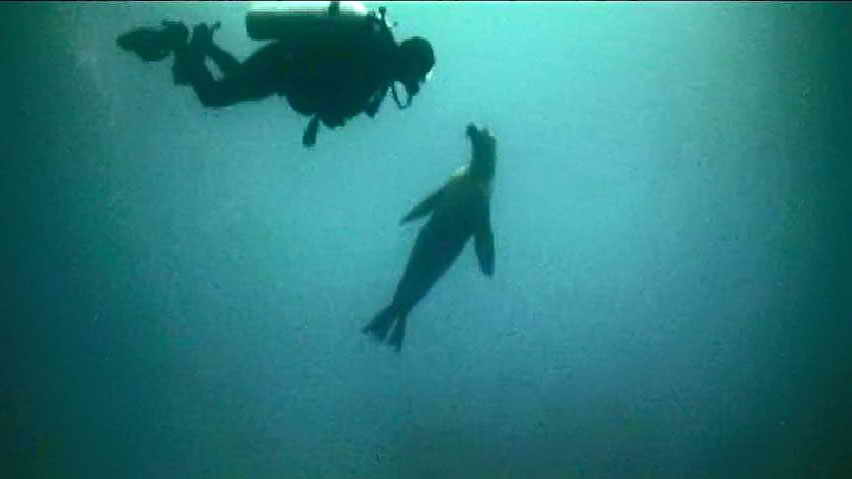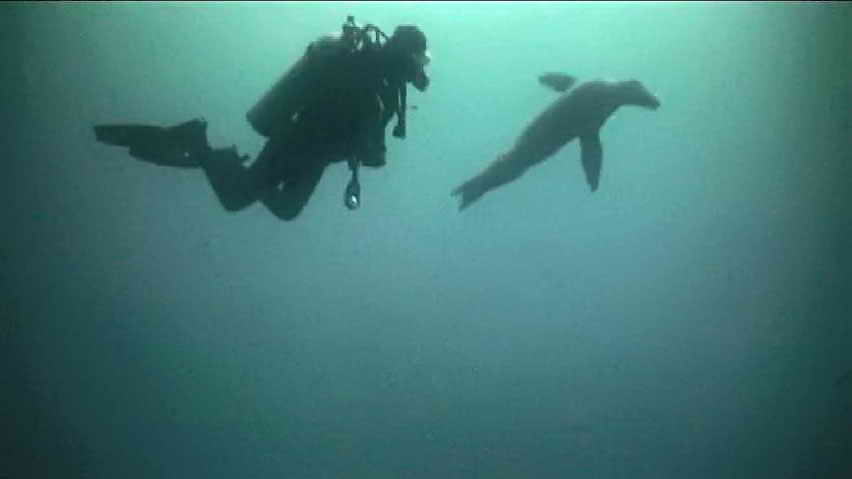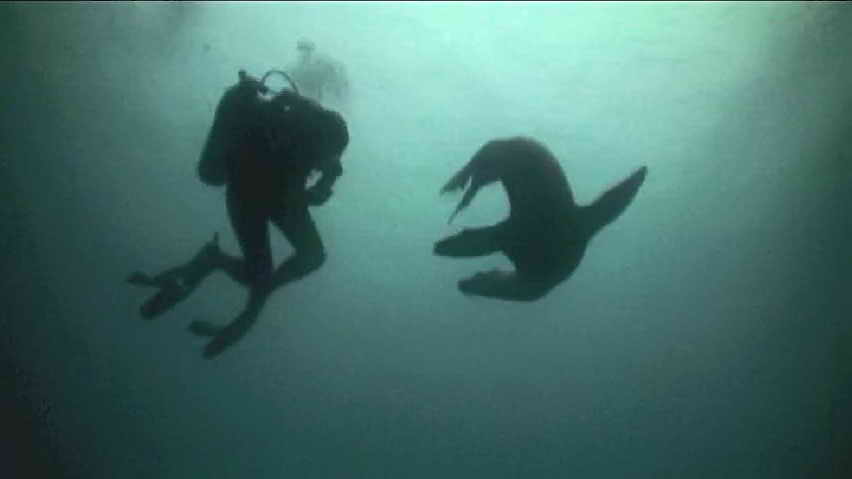 Snorkel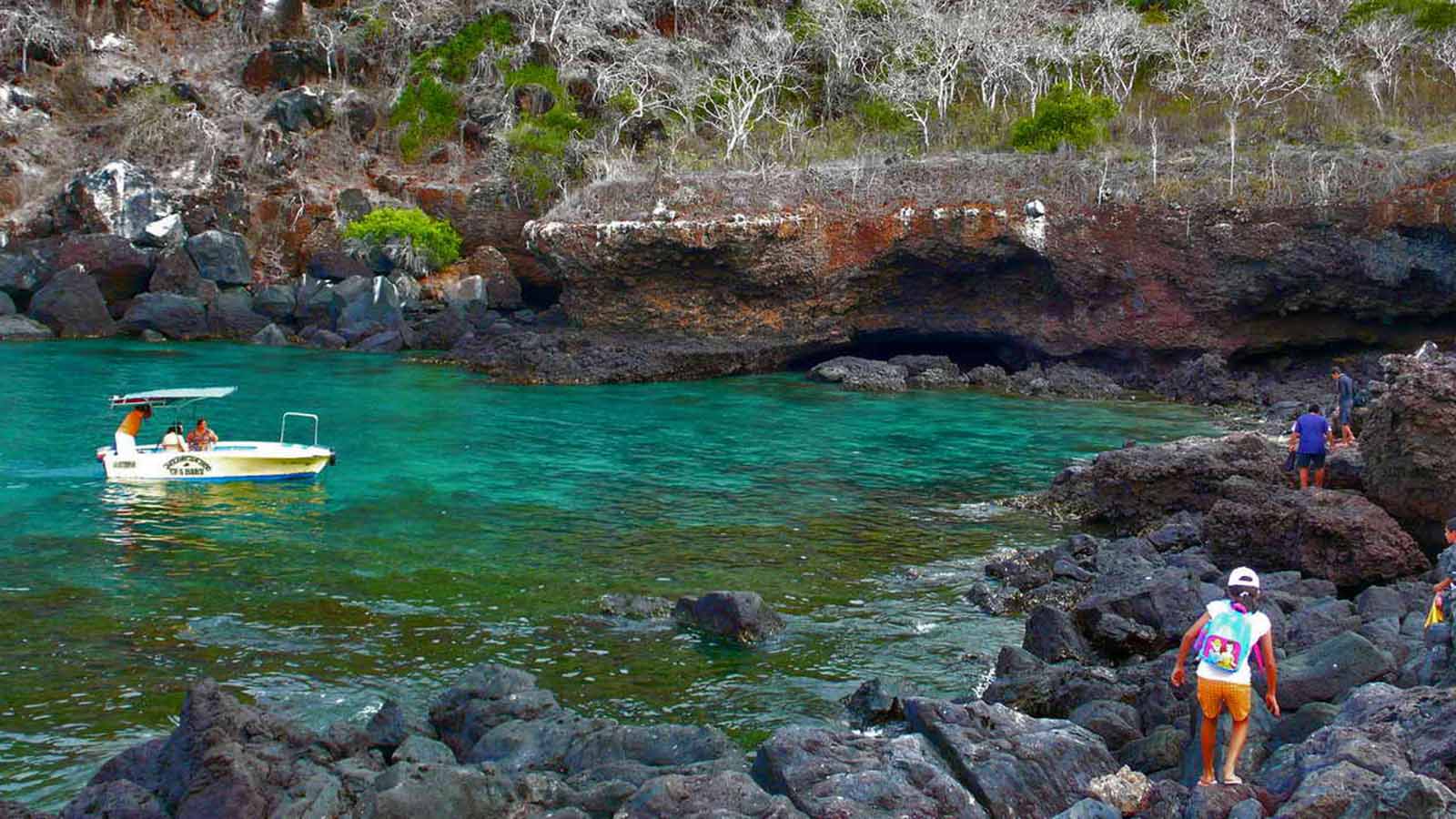 Snorkelling Around Town
There are several locations within walking distance of the Suites:
Loberia *
Tijeretas
Playa Mann
Carola
* Loberia is the most popular spot. Just beyond the airport - It is walkable but quicker by taxi.
Besides a variety of fish and the ever-present sea lions, you are likely to encounter Galápagos green turtles on many beach visits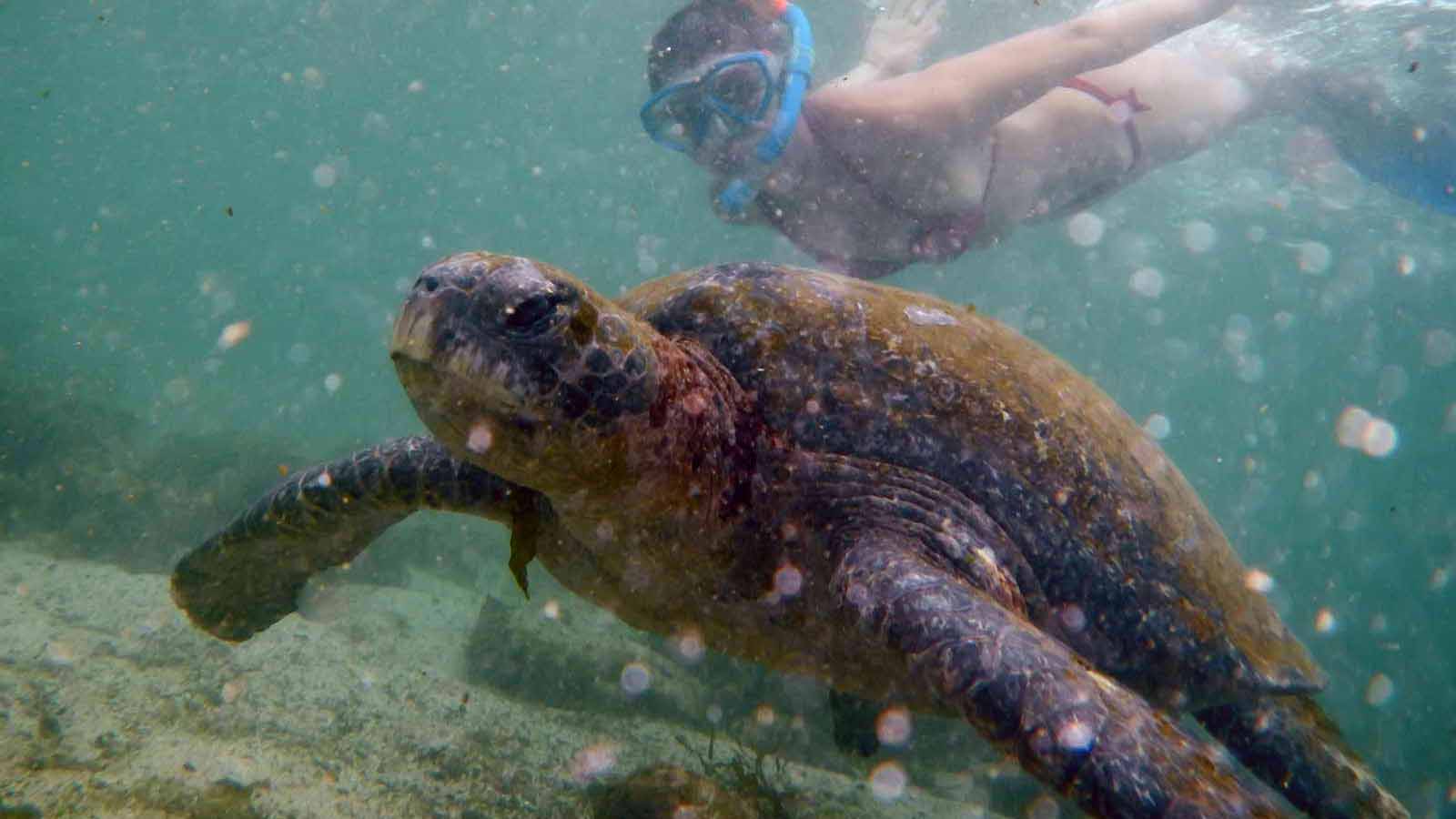 Snorkelling from Vivencial Fishing & Daily Tour Boats
Although there is excellent snorkelling to be enjoyed from the public beaches and walkways, the best snorkelling is found in the Galápagos Marine Reserve and beaches within the Galápagos National Park. These restricted sites can only be visited on a specially licensed boat in the company of a Naturalist Guide.
Snorkelling, on Vivencial Fishing Boats and Daily Tour Boats, is offered on all tours, including the most popular site in San Cristóbal: Kicker Rock (known locally as Léon Dormido).
Some of the Daily Tour boats also offer diving. There are a couple of dive-shops with their own boat, while numerous others rent space on other boats.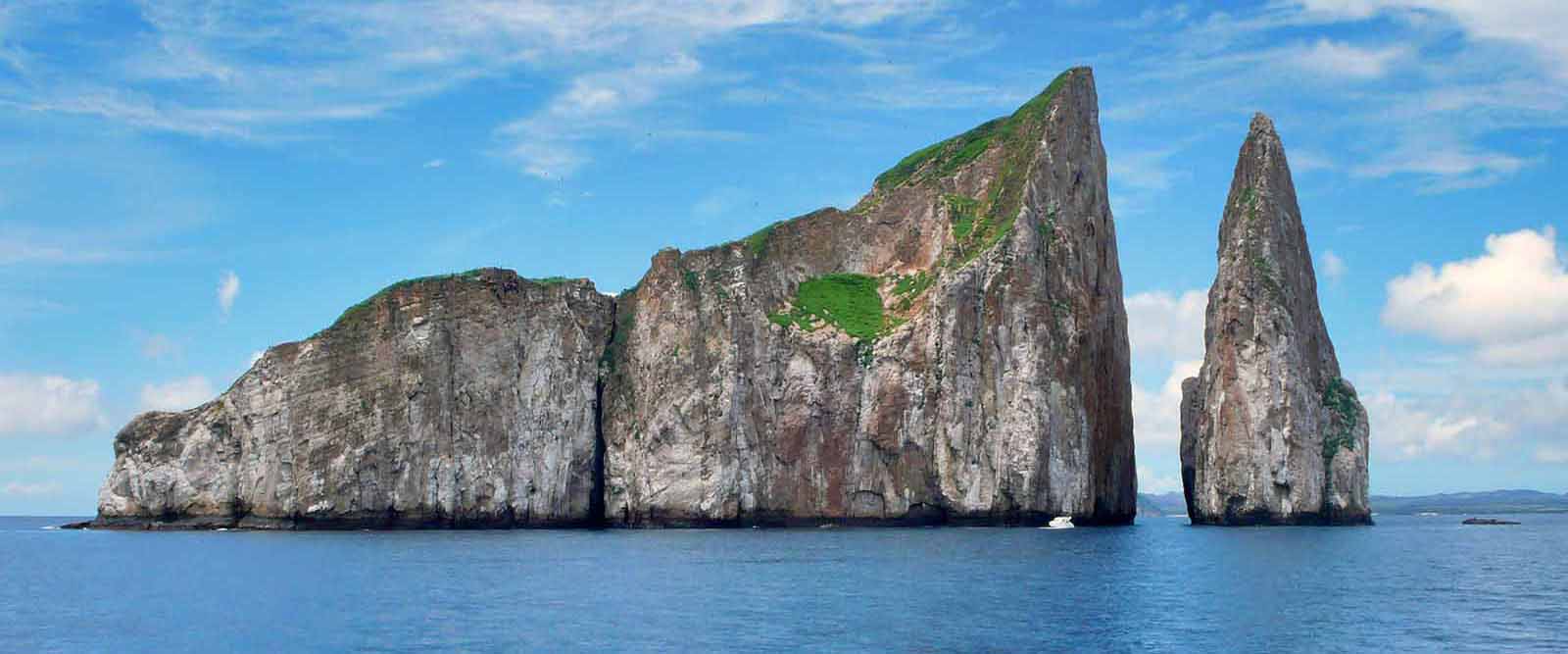 Dive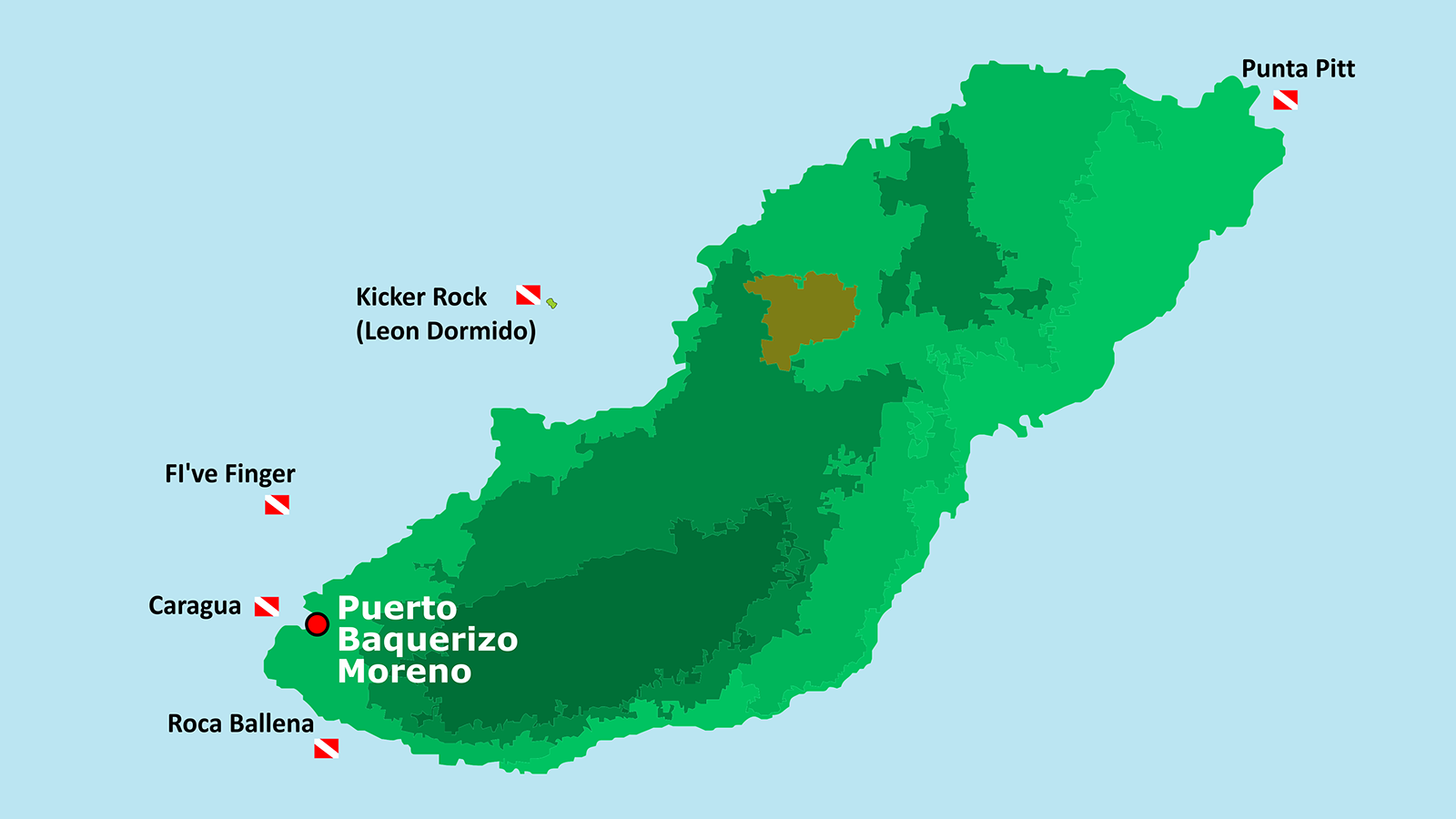 A limited number of Daily Tour boats offer diving in the course of a tour to the Visit-Sites, including:
Kicker Rock
Punta Pitt
Española
All are excellent dive sites but Kicker Rock, in particular, is one of the premier sites in all Galápagos with an often-spectacular variety and quantity of species, including hammerhead sharks.
The boats also offer snorkelling, so your group or family can enjoy the tour together even when only some will dive.
Some boats offer dives to additional sites including:
Caragua (wreck dive)
Five Finger (Dalrymple Rock)
Roca Ballena (Whale Rock)