The waters of the Galápagos Marine Reserve are famous for their abundance of game-fish. And San Cristóbal has - BY FAR - the best fishing in all the islands:
Striped Marlin, Blue Marlin, Black Marlin
Yellowfin Tuna, Bigeye Tuna
Wahoo
Grouper
Dorado (Mahi Mahi)
Alamaco Jack, Amberjack...
Pacific Sierra (Spanish Mackerel)
Snapper
And many more - With a mixture of inshore and offshore fishing you can catch 15 to 20 species in a day.
Vivencial Fishing with Galeodan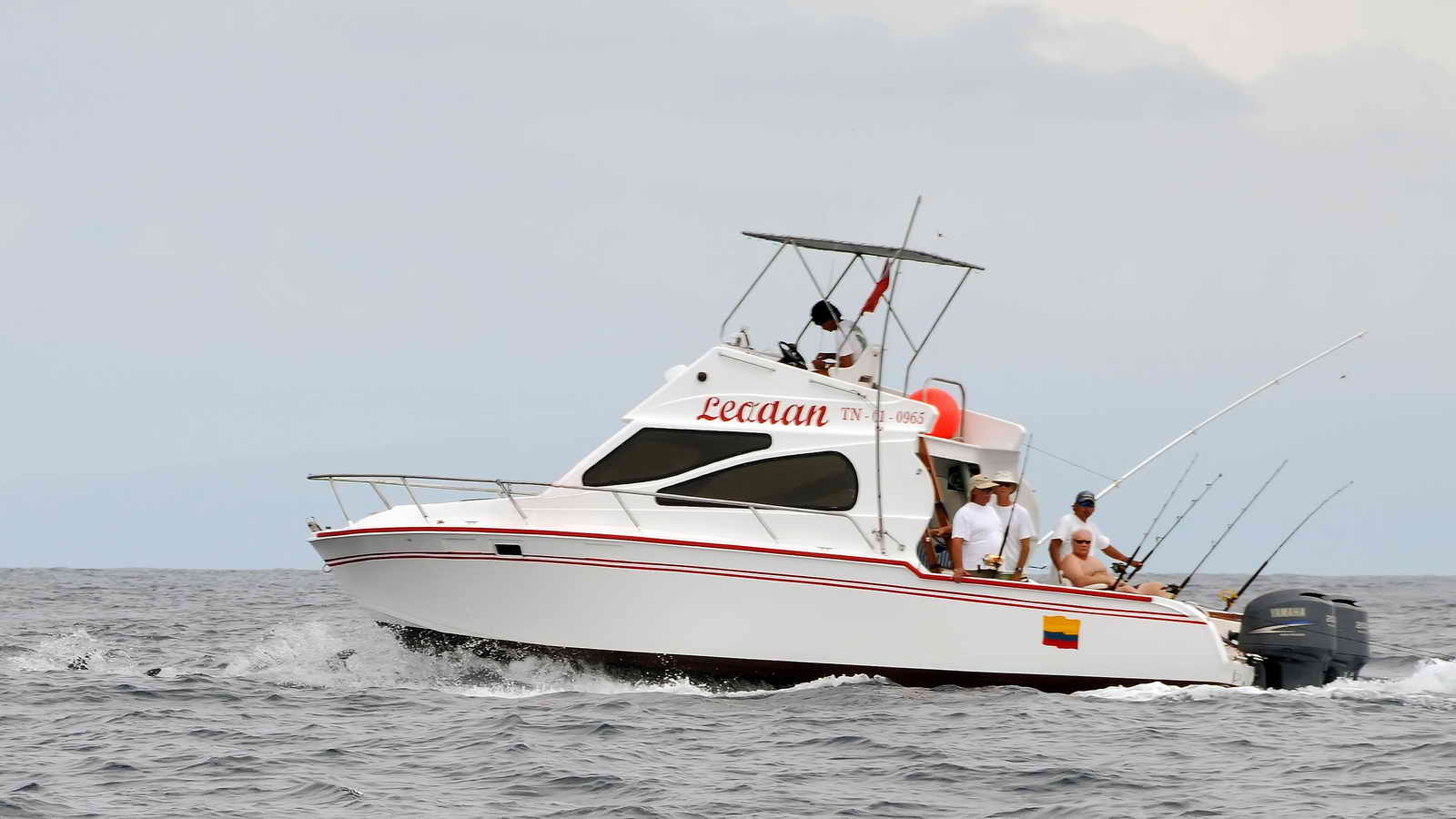 Besides Jardín de Helena and the Galeodan Suites, we offer Vivencial Fishing with the Eco Fishing fleet, which includes Leodan (our own boat), SamySol, and Coyote.
Leodan is a 10m custom built fishing boat with twin outboard motors. outriggers, fighting chair and GPS/Fishfinder. All the Eco Fishing boats carry state of the art equipment for trolling, popping, jigging, even fly fishing.
For more details, please visit our dedicated Vivencial Fishing pages at Galeodan.com (opens in a new tab).
But is it Legal?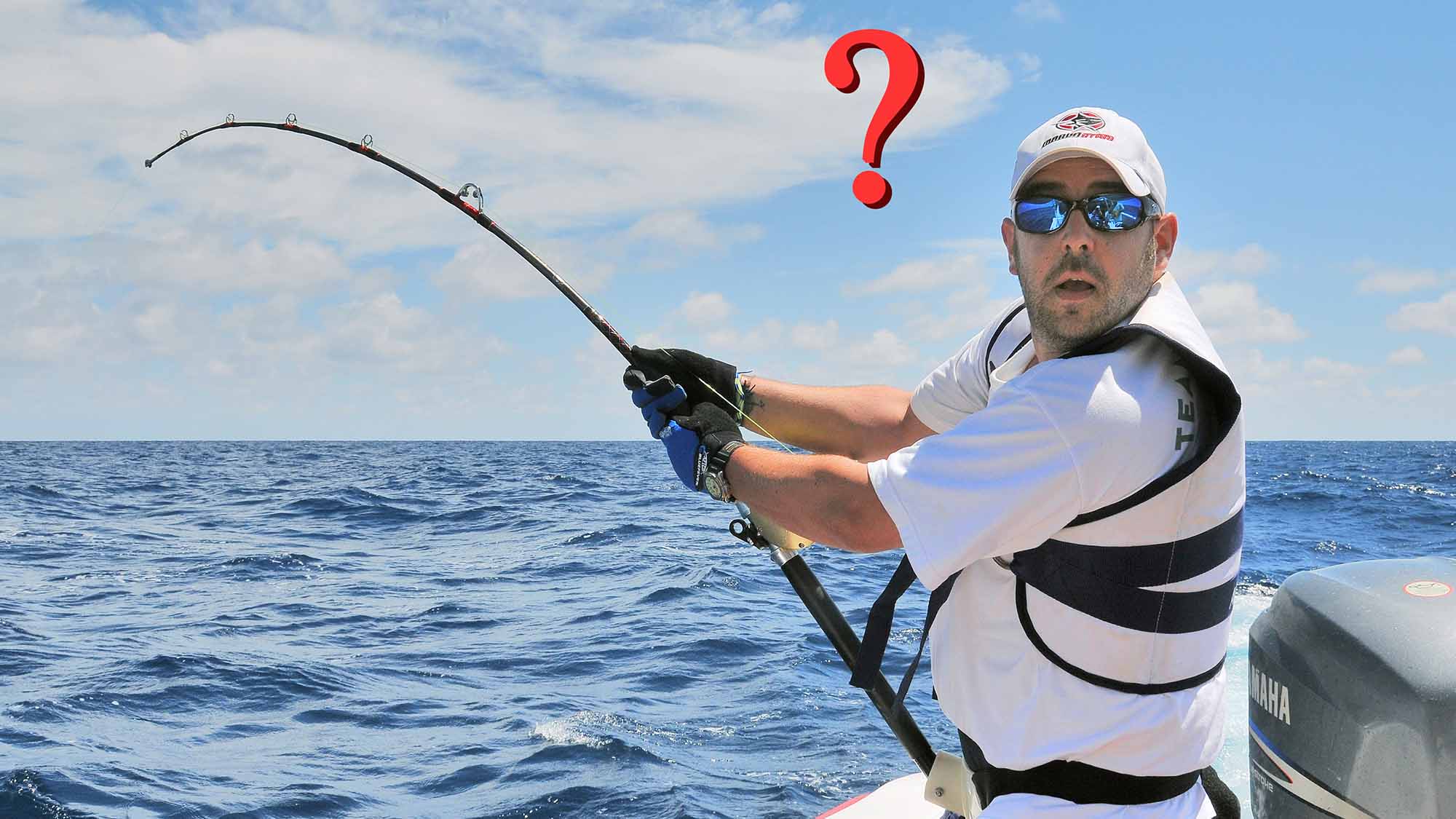 Many people are under the impression that tourists cannot fish in the Galápagos Marine Reserve and for several years, that was true.
But now we have Vivencial Fishing which is a specially regulated form of recreational fishing for tourists developed specifically for sustainability and reduced environmental impact with the emphasis on local participation and benefit.
Vivencial Fishing encompasses the same techniques and offers the same level of excitement associated with Sport-Fishing but there are key differences and mainstream "Sport Fishing", as such, is still not permitted.
What's Different about Vivencial Fishing?
The Regulations, issued by the Galápagos National Park, go into considerable detail, however these are the defining characteristics of Vivencial Fishing:
Only specially licensed boats, owned by Galápagos fishermen, can offer the service.
Vivencial Fishing is "Catch & Release" but with a limit of 50lbs which guests can keep for their own consumption.
The operator and crew are not permitted to sell any catch.
Marlin must be released unharmed.
There are limitations on the size of boat and motors.
You cannot fish for protected species, such as shark and rays.
People here generally characterize the fishing as either:
Pesca Altura - Offshore fishing for marlin, or
Pesca Chica - Inshore fishing for tuna, wahoo, grouper etc.
But that's only a general guideline. Pesca Altura boats do inshore as well as offshore fishing - Often on the same excursion, depending on what's biting.
The Pesca Altura boats are bigger, cost more to operate, travel further offshore, generally offer only full days and cost more to charter.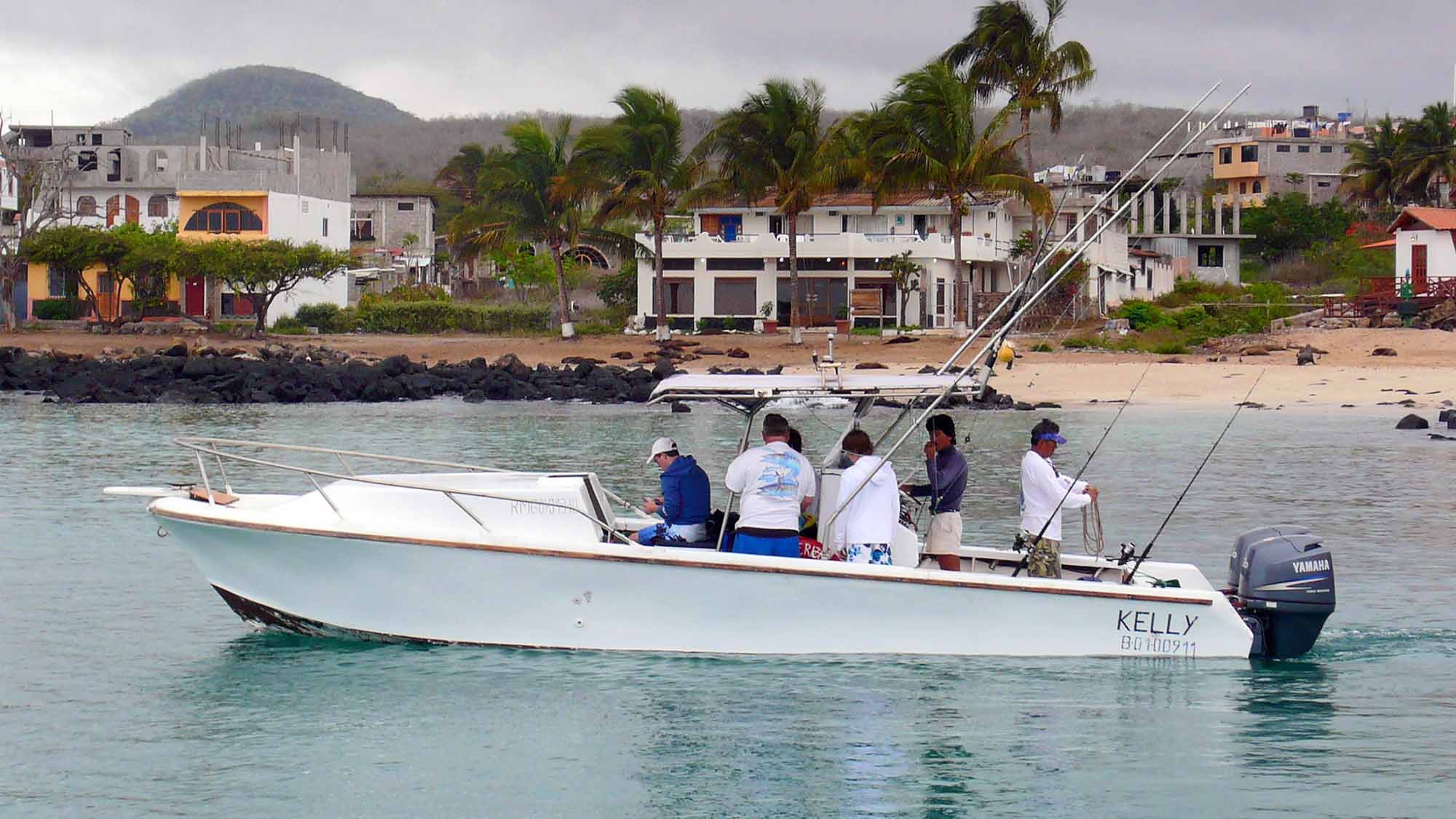 The Pesca Chica boats are smaller, less expensive to operate, tend to stay inshore, do half or 3/4 days and are correspondingly less expensive to charter.
You may be able to save money by going on an unlicensed boat but it's entirely at your own risk. Vivencial Fishing boats meet stricter safety regulations (2 motors and extra safety equipment) and face more frequent inspection - Your venture on a "pirate" boat could be cut short by a visit from one of the Galápagos National Park patrol boats.
More About Vivencial Fishing in Galápagos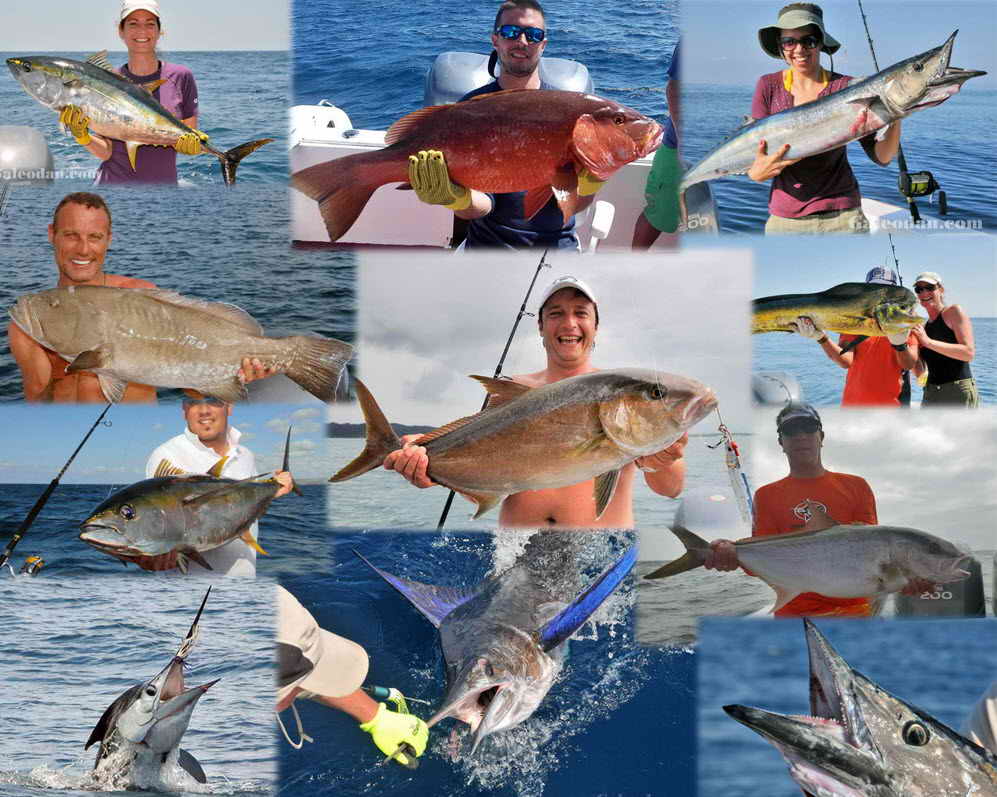 For more details regarding the legality of fishing, the regulations, the cost and fishing in the Galápagos in general, please visit our main website: www.Galeodan.com in particular the pages (open in new windows) :